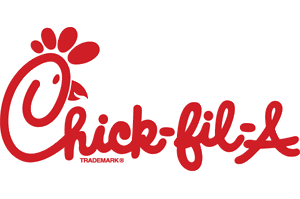 My son comes home with from school with a plethora of free kids meals to various places. We all love going out to eat, including the kids, so my son insists we use every single coupon A recent one was a free kids meal at Chick-fli-A.
We don't go to Chick-fli-A a lot, only because the nearest one is about 20 miles away, and I am more of a burger person. However, I do enjoy their chicken ever so often. So, on Friday after school I packed the kids up and headed out on a small road trip. I was very happy when I pulled up and realized they had a play place! And although it was very crowded, there was no wait to order, and the food was given to me as soon as I was done paying. I ordered three kids meals, one for each kid, and I shared!
For the Win!
-No lines
-Fast food
-The casheir carried my tray out for me, and got me a high chair
-Lady walking around handing out free mints
-Every time you said "thank you" to one of the employees, they would answer back, "my pleasure"
-Plastic place mats that came with the kids meal that had sticky backs and stuck to the table, seriously ingenious.
-The "toy" was a book on cd, and they gave us three different ones instead of three of the same. My kids are really into books on cd right now, so we were all excited, especially since we got three! Really, other fast food places should realize if you are ordering more then one kids meal, it would be nice to get different toys.
-Good chicken
-Play place
For the Loss
-For drinks I ordered 2 sodas and an apple juice. I asked for one root beer, and one diet dr. pepper. I got two root beers instead. Boo
-Foutain drinks are kept behind the counter, so you have to ask for refills
-No ketchup pump, only ketchup packets... which means I had to squeeze ketchup our of 20 different pouches.
-The cashier asked what sauces I wanted, and I was really excited to try their spicy sauce, well when I got to the table I had no sauces in the bags! I know I could have gone and asked, but I was too lazy.
-Their chicken nuggets are really little, and you only get four. Both my kids asked for more when they were done. Luckily they do give you a lot of waffle fries. Both kids were hungry when we came back home.
-Worst of all, their play place did not include tables, and had a giant sign on the door: No Food or Drink. There was two tiny benches for parents to sit on while the kids played. So, we actually had to eat, then clean up, then move to the play place, and I sat there bored for 20 min, squished between 2 other moms and like 30 wild kids playing. Honestly, this is Utah. A place full of children and mom's looking for cheap fun.